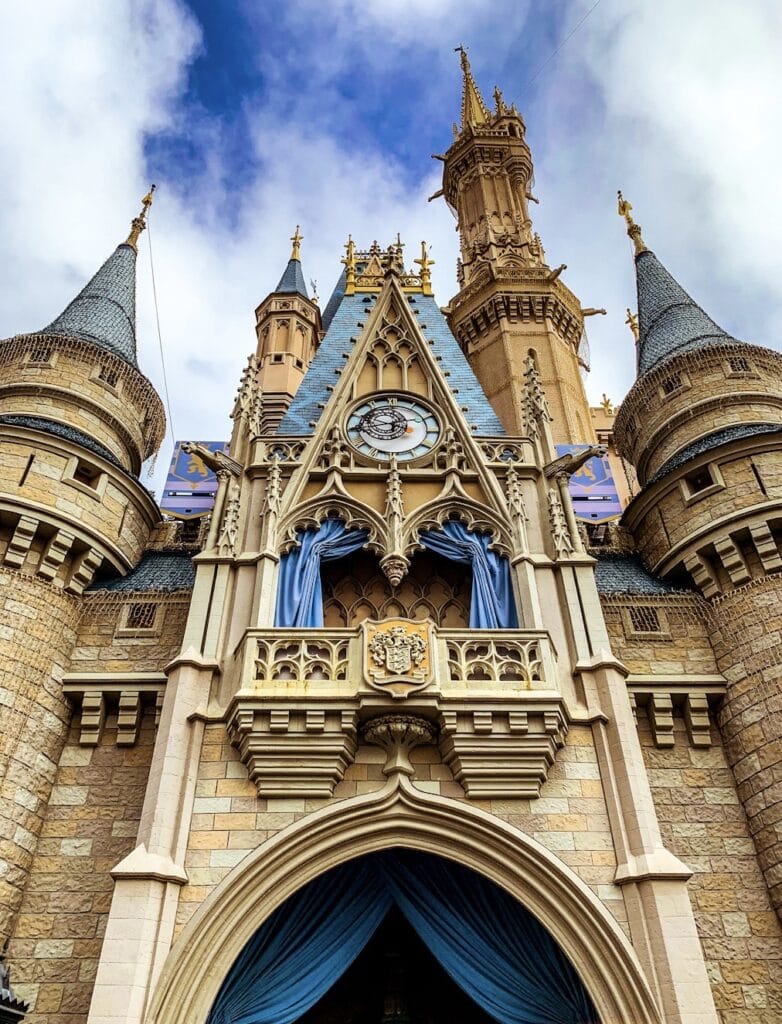 The one question I received the most when I was a Walt Disney Imagineer was, "How do I become a Walt Disney Imagineer?".
I will provide you actionable items and insider information on the steps it takes to become a Disney Imagineer.
Here are the sections covered:
What is a Disney Imagineer?
Education Required
Work Experience and Talents Required
Your Personal Portfolio
Know a lot about Something and a Little about Everything
Communication Skills
Your Character and Team Integration
Speak One on One with J. Daniel Jenkins about Imagineering
Bring Your Passion
The Reality of Being a Disney Imagineer
Resources to Assist in Becoming a Disney Imagineer
✅ Recommended reading about theme park design and history.
What is a Disney Imagineer?
To understand how to become a Disney Imagineer one should first understand what is a Disney Imagineer and what is Walt Disney Imagineering.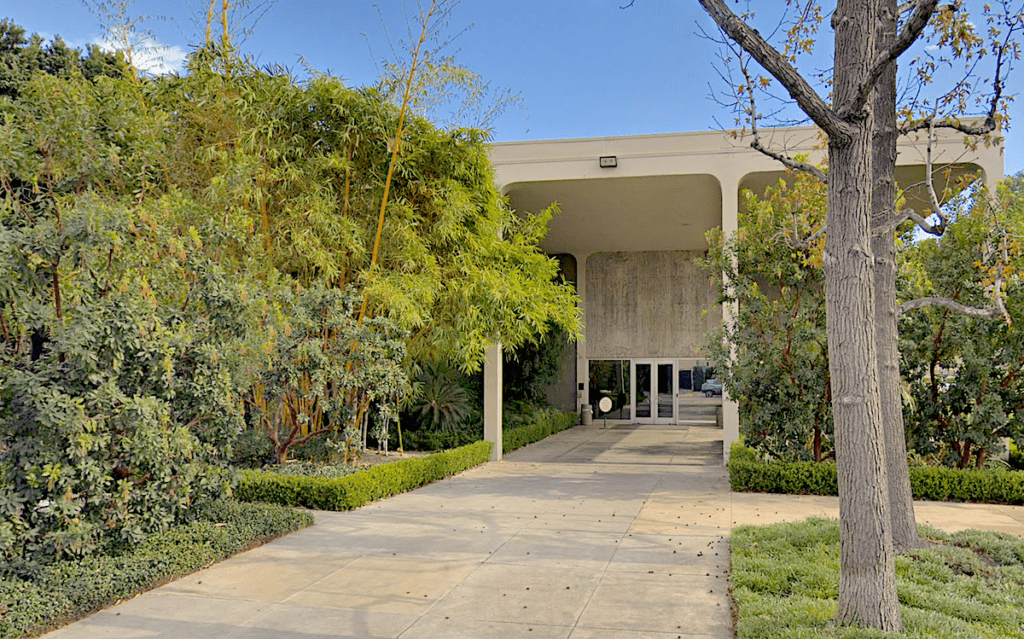 Per Disney, Walt Disney Imagineering was founded in 1952 by Walt Disney and is "the master planning, creative development, design, engineering, production, project management, and research and development arm of The Walt Disney Company. Its talented corps of Imagineers is responsible for the creation – from concept initiation through installation – of all Disney Resorts, theme parks and attractions, real estate developments, regional entertainment venues, and new media projects."
The term 'Imagineer' is actually the combination of two words: 'imagination' and 'engineering' which implies the implementation of creative ideas in a practical and achievable manner. The term 'imagineer' and 'Imagineering' were not originally coined by Disney. Walt Disney, Inc. and WED Enterprises (the precursor companies that would later be renamed Walt Disney Imagineering), started using these words approximately in 1962, with Disney filing for a trademark to exclusively use the terms in 1967.
Walt Disney Imagineer's are considered by many in the themed entertainment industry to be the best-of-the-best when it comes to creators of themed, immersive Guest experiences and immersive storytelling. Imagineering is responsible for the creation of the storyline, design and oversight of the implementation of all Disney branded:
theme parks
themed attractions
theme park lands
hotels and resorts
restaurants
physical Guest experiences
Disney Cruise Line ships
Disney Cruise Line island design
retail stores and merchandise venues
Etc.
Essentially, if a Disney Guest can walk through it, touch it, ride in it, sleep in it, shop in it, eat in it, etc.; then Walt Disney Imagineers are responsible for the story, the design, have Creative oversight, and Creative 'maintenance' of all these elements.
✅ Want to learn more about Walt Disney Imagineering? Read this.
Everyone that works for Walt Disney Imagineering is an Imagineer, but not all Disney Imagineer's are engineers. A common mistake that is often made when speaking with people that may not know or understand what a Disney Imagineer is. Walt Disney Imagineering has over 140 different design and implementation disciplines within the company. Everything from:
Architects
Engineers
Illustrators
Graphic Designers
Interior Designers
model makers
IT and Data professionals
construction managers
project managers
Show Writers
Show Producers
Research and Development individuals that pair with R&D colleges and universities around the world
Etc.
All of these disciplines are organized by 'studios'. At a high level there are several 'studios', such as: Creative, Environmental Design and Engineering (which includes all the architects, engineers, landscape architects, interior designers, etc.), Show, Creative Entertainment, etc.
As you can see, there are multiple roles within Walt Disney Imagineering that one can perform.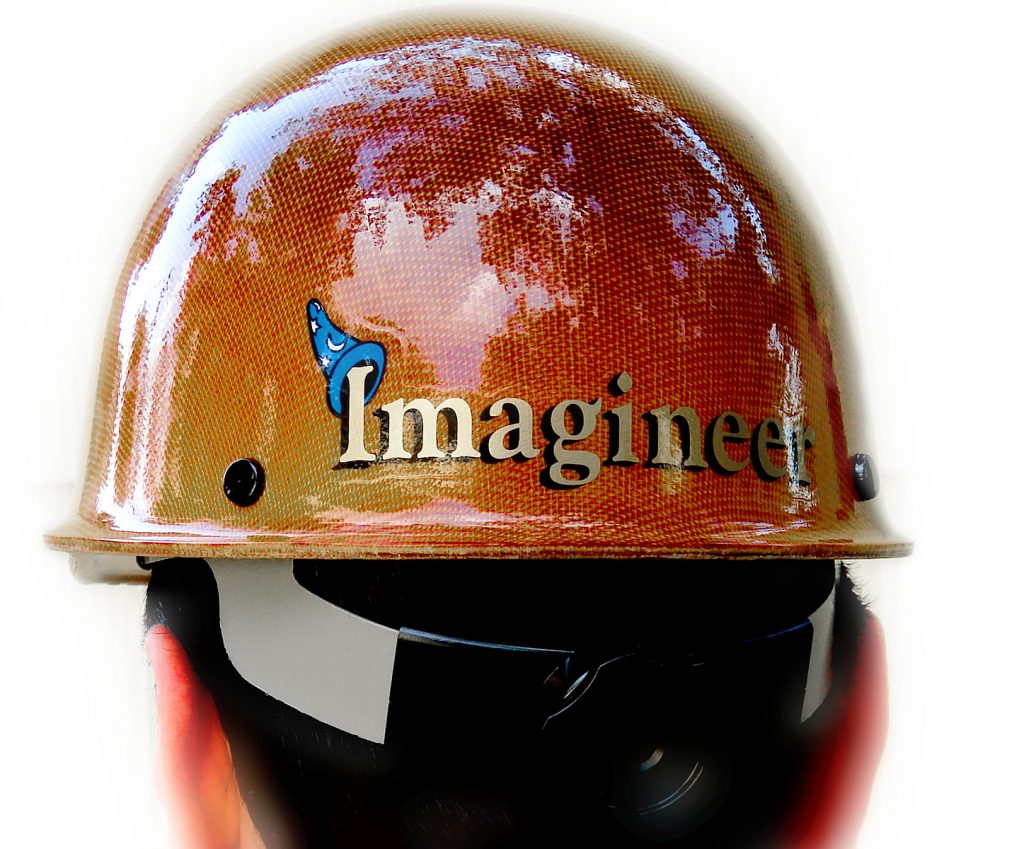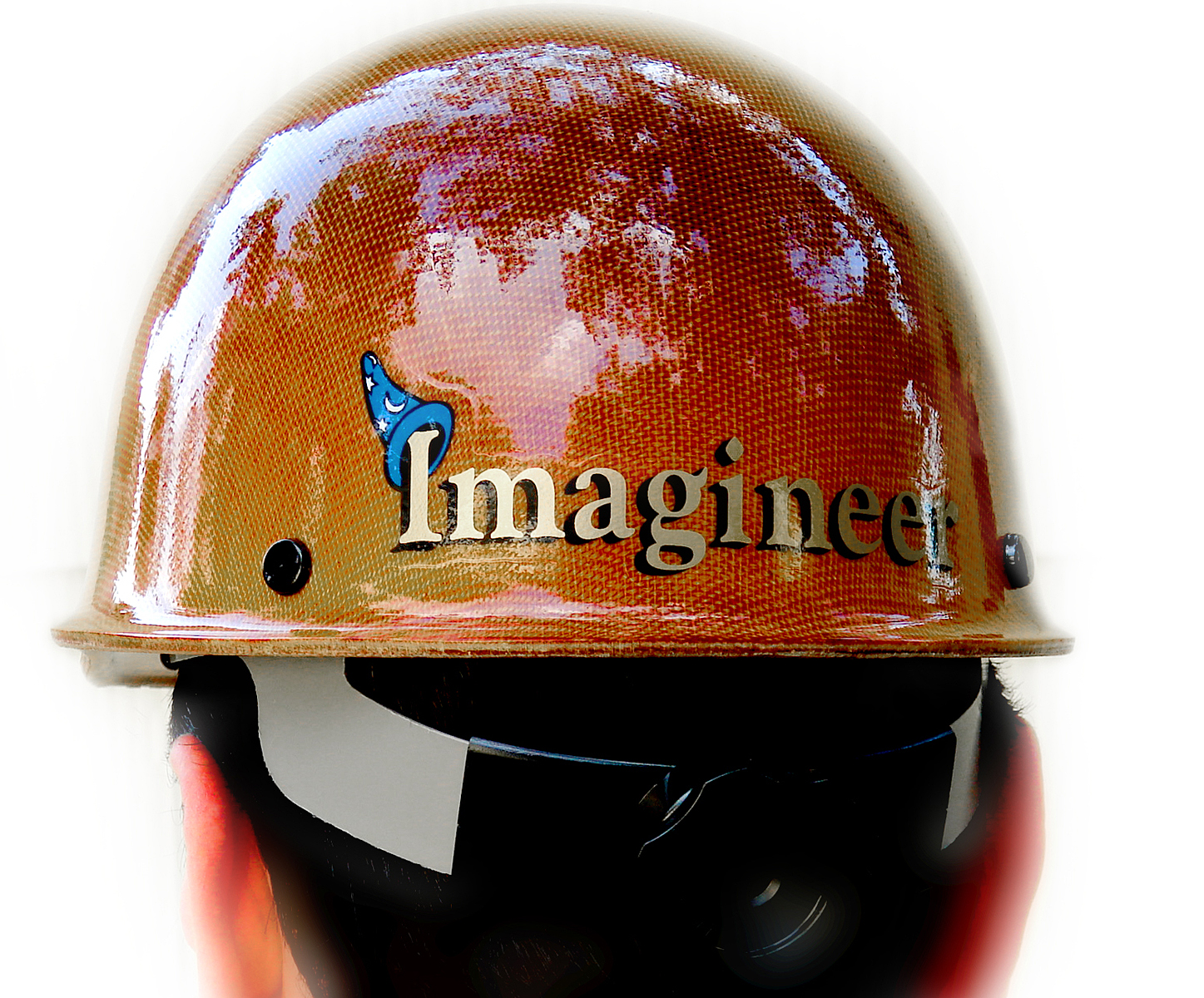 Education Required
Disney Imagineering, like most jobs in the public and private sectors, requires specific levels of education to meet the minimum level of skills to be considered for certain roles and positions. Imagineering has clearly defined minimum levels of education for their roles.
For example, if you want to be a Project Design Manager with Disney Imagineering, you will need to have at a minimum a Bachelor of Architecture degree (or similar) from an accredited architectural program from a college or university and be a licensed professional in your respective field.
Typically, for this position, its preferred to have a master's degree in Architecture or a similar design program, i.e. master planning, landscape architecture, architecture, etc. but it's not required.
Though preferred colleges and universities are targeted by Disney for recruiting purposes, attendance at these instititutions are not a requirement for future candidates. Other disciplines within WDI target minimum levels of education. For example, if you are considering a position in the Show Studio, i.e. Show Manager, Show Producer, etc.; these individuals typically have some form of a liberal arts degree, often in theater or the performing arts. Individuals interested in becoming an illustrator or concept designer at Imagineering, often have liberal arts degrees while Show Writers and other Creative disciplines often have degrees in literature or English.
Nearly all major positions at Disney Imagineering require a minimum level of college education and a degree that is relative or applicable to the position one is considering. An individual should validate the education requirements for the specific role they are interested in when applying for a position at Imagineering by clearly reading and understanding the role requirements stated in the job posting located on Disney's Career website.
🟢 Looking for a college or university that has a themed entertainment degree program? Check out our list here.
Work Experience
I believe work experience goes further than the type of a persons degree in landing any position, whether it's with Disney or elsewhere. Dedicated work experience in your respective field or similar field goes a long way.
During my time at Imagineering, I was in a position that at times required me to be the second or third interviewer for a potential candidate. Though I was not the primary individual, that's typically held for Imagineers in the Director or above position, I did assist my Studio Director in interviews to garner a second or third opinion.
In my opinion (which I believe Imagineering believes as well) the college degree and education of a candidate was the ticket in the door, however, the type and quality of the work experience, an individual's talents, and their personality were equally if not more important.
As with minimum levels of education, Imagineering requires minimum levels of years of relative work experience. Obviously, the minimum number of years of experience for someone that is one or two years out of college is much different than say a senior level manager which often requires ten or more years of relative experience.
Again, all of this is clearly defined in the job postings that Disney provides on their Jobs and Career website. One thing that should be emphasized, is the quality of one's work experience. Imagineering is a unique place to work that requires unique talents and unique problem-solving skills. If an individual interviewing with Disney Imagineering has a resume filled with similar project types or projects of similar scale and complexity, that will go further for their consideration than an individual with dissimilar work experience.
Talents Required
So, we've touched on education and work experience for future Imagineering candidates. Imagineering, at its very core, is in the challenge resolution business. Challenge resolutions bridging the gap between a story or idea in someone's head and amazing and highly creative Guest experiences.
Imagineering, regardless of your college degree, your role, or your work experience wants individuals that have other talents that are both relative and unrelated to their role within the company.
Imagineering, just as Walt Disney did when he started Walt Disney Imagineering back in 1952, sought out individuals that were not only experts in their respective fields; they were also individuals that had other talents and skills that gave them a little something extra and made them stand out above the crowd. 
Walt Disney Imagineering likes their Imagineers to have other talents and skills that may or may not be used on a daily basis in their respective role. Why then, you ask, do they want well rounded individuals? Being an Imagineer not only requires you to be a subject matter expert in your field, but it requires you to creatively solve design and implementation challenges.
Having other talents outside your field of study may seem irrelevant at other companies or previous jobs, as they may never been utilized. At Imagineering, being well rounded is actually encouraged as Disney knows from it 65 plus years of history that well-rounded individuals are better problem solvers and are more fulfilled individuals.
One's individual abilities outside their field of study does not have to be specific, Disney merely wants their Imagineers to have hobbies and personal interests that also occupies their time and thoughts. 
✳️ Recommended toys for your budding Disney Imagineer!
Your Personal Portfolio
To truly be considered for a position with Walt Disney Imagineering, you will need some form of a personal portfolio. Your portfolio should be a reflection of 'your' previous work experience, 'your' unique talents, and it should be designed and laid out in a way that reflects 'you'.
Many people believe their portfolio should be a collection of Disney-like projects. I disagree with this viewpoint. Imagineering wants to see what 'you' are capable of, what 'your' unique talents are, how 'you' put together the layout of 'your' best work that describes the intent of the work with 'your' unique influence.
I would not suggest providing a portfolio full of mere carbon copies of existing Disney projects, Disney iconic characters or Disney assets. Disney, and Imagineering, do not want to see a portfolio full of images of projects they've already built or designed (not to mention the legal fact that these drawings could potentially be copyright infringement).
Disney Imagineering wants to see what the individual is capable of, the depth of one's talents and skills, and what they can bring to Imagineering. Having a portfolio in an electronic format, either in PDF file format or on an individual's personal website, will be crucial in the interviewing and vetting process for on-boarding at Imagineering.
❇️ Recommended reading on how to create a solid design portfolio.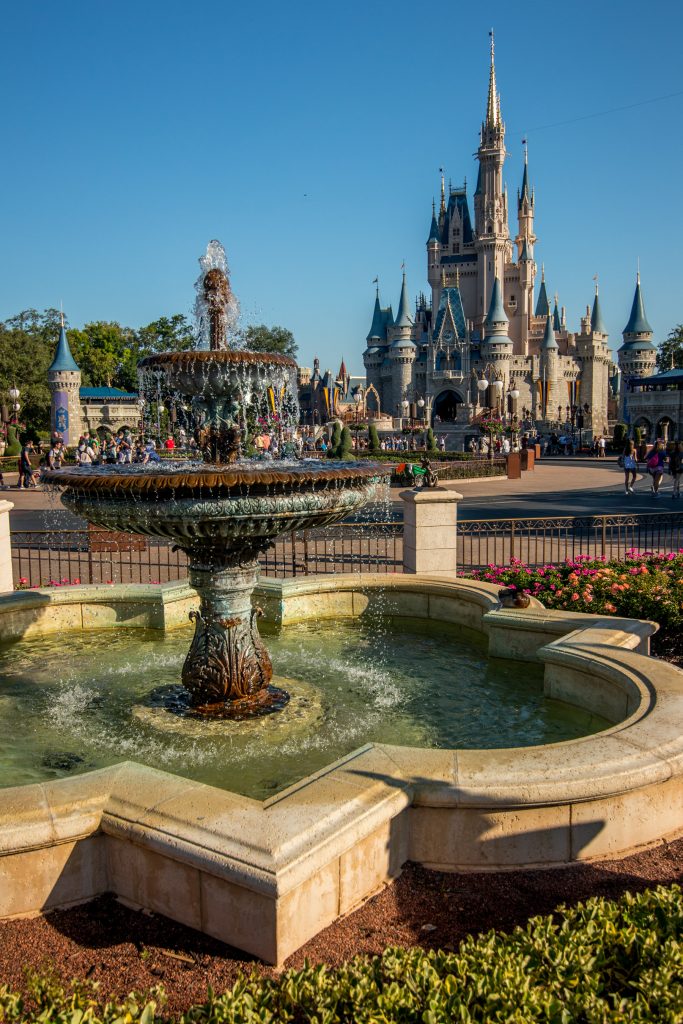 Know a lot about Something and a Little about Everything
Being a subject matter expert in your own field is as important as having general knowledge about a multitude of other topics. Becoming a well-rounded Disney Imagineer is about being an individual that is not only an expert in their day-to-day role, but they are also versed in various other subjects. 
One real-life example of this is an executive level Imagineer (whose name I won't mention) that has been with Imagineering for over thirty years. This individual by trade started out as an architect, worked his way up to through the various levels of management, to his current high-level position.
This individual is a brilliant, straitlaced, button down shirt manager-type that has managed large project teams and large Studios within Imagineering. To look at this person you would think management of large projects and teams were his only good attribute. The reality couldn't be further from the truth. 
Once you get to know many Imagineers on a personal level, you begin to realize most have a large bag of tricks and unique talents up their sleeves. The senior level manager I'm speaking of in reality is also a master wood worker.
I don't just mean the weekend wood working warrior that goes to the local big box home improvement center to get precut wood and lathe out a few balusters in his garage.
This person is a full throttle, master wood worker who hand built his own log cabin out in the wilderness. He literally cut down his own trees out in the forest, prepped and dressed them, stacked the logs to form the structure, carved elaborate wood details, did his own rough and finish carpentry…….the whole works!
Disney Imagineers are well-rounded individuals that have the ability to bring that little extra 'something' to the table and to the project teams. 
For future Imagineering candidates displaying these types of personal attributes during your interview process and be able to speak to a multitude of topics and personal interests will assist one in being hired.
To be honest, Disney Imagineering can hire pretty much anyone they want. They receive hundreds of resumes and inquiries about open positions every year. Being a large, established, and trusted organization affords them that opportunity.
That said, Walt Disney Imagineering is looking for individuals that are both experts in their field and are knowledgeable about other areas of interest that may have nothing to do with their college degree.
🟢 Learn theme park design and operation terms! Check out our growing glossary!
Communication Skills
One of the skills, for individuals wanting to become a Disney Imagineer, that could singularly be one of the most important skills to master and continually improve upon: the ability to clearly communicate your thoughts, ideas, and intent.
Walt Disney Imagineering is a company filled with endless new ideas; working and molding ideas, developing storylines and creating new technology until, like a master chef, they get the right ingredients for the special sauce that makes great Guest experiences.
Many of the projects that Imagineers work on require hundreds of people, each with their own subject matter expertise and passion. Pulling together a successful theme park attraction, show, cruise ship, hotel, etc. requires one common thing – clear and concise communication amongst all the team members involved.
One of the first phrases I heard when I started at Imagineering was, "never fail to confirm the obvious." As I learned time and time again with an organization as large as Disney and with projects as complex and involved as those created at Imagineering, my understanding of 'obvious' may vary greatly from someone else's.
Being clear with the exchange of information between team members within all forms of communication, whether it's emails, verbal, in video conferences, site walks, etc., is extremely important.
One has to realize the Creative minds and team members have amazing ideas and storylines in their head. Being able to clearly convey their vision to the architects and engineers, the Show Producers and vendors, the contractors actually building the project, the estimators and finance individuals making sure it's on budget, etc. is extremely important for a successful project.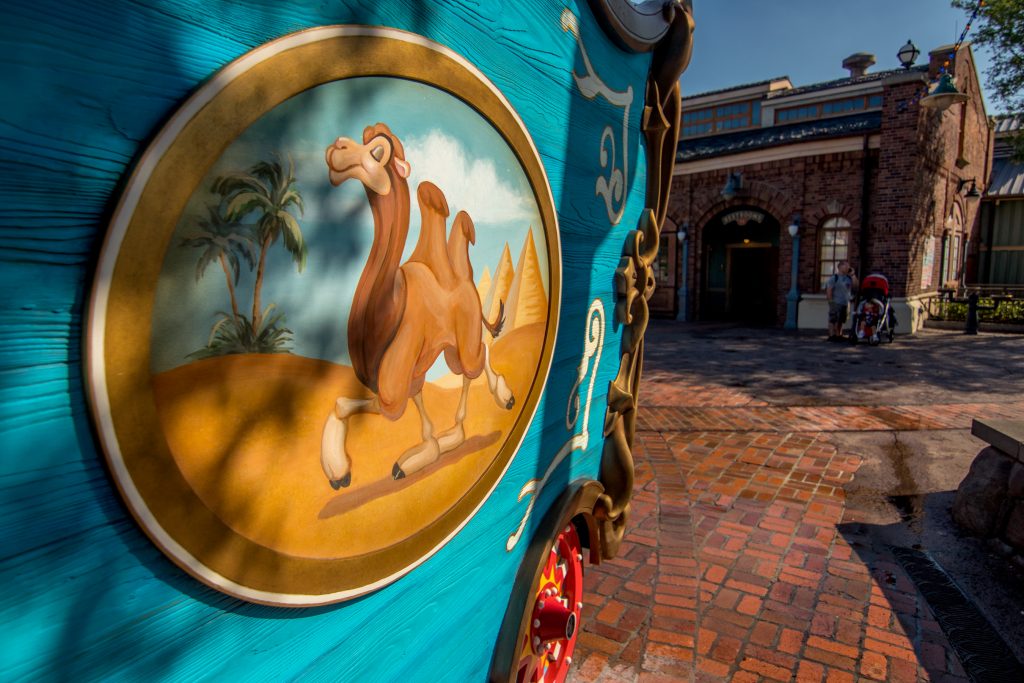 Your Character and Team Integration
When we speak of 'character', as it relates to Walt Disney Imagineering, it can mean a multitude of things. Some might be quick to say Mickey, Minnie, Donald and their friends.
While those types of character are important, one form of character that is even more important to becoming a successful Imagineer is one's individual 'character'.
The Merriam-Webster dictionary defines the word 'character' as "one of the attributes or features that make up and distinguish an individual" and "moral excellence and firmness".  
An individual that has good character and a good personal disposition will allow them to go far within Imagineering.
Imagineers will need to work with a multitude of individuals and personalities to design and implement amazing Guest experiences. Individuals with solid character, that are trustworthy, and have good personalities will find it easier to work with the multitude of personalities on a project team. 
Most large projects at Imagineering have upwards of one hundred or more individuals working on them. Large projects, such as new theme park lands or theme park expansions, may have well over two hundred team members.
Regardless of the size of the projects at Disney Imagineering, more often than not, they will be a mix of both internal Disney individuals and external vendors. I can attest that Imagineers that have a solid character, that can be trusted and do what they say, and have good personal dispositions even when projects are at their worst, will come out in the end as being a successful Imagineer.
I cannot count on both of my hands how many times I've seen new Imagineers hired or existing Imagineers that are brilliant in their field, true experts at what they do every day, but have bad personal dispositions. These individuals, very quickly, were known throughout the project team as being difficult to work with and often (right or wrong) were given the cold shoulder by the team. 
Disney, and its subsidiary companies such as Walt Disney Imagineering, pride themselves on not only hiring the best subject matter experts, but individuals that have sound character and good personal dispositions.
One who is new to Imagineering, or Disney for that matter, needs to understand that many of the projects Imagineering creates are often multi-year endeavors. 
Large projects such as the Magic Kingdom Fantasyland Expansion and Star Wars: Galaxy Edge can take seven to ten years to bring to fruition. Projects such as these, or any project at WDI, are highly involved, multi-faceted, complex and challenging endeavors.
While they are incredibly fun to work on, an Imagineer may need to be in the trenches on projects for several years, potentially working with hundreds of different team members and hundreds of different personalities.
An Imagineer with a good personality and disposition will have an easier time working and integrating with the groups of people that make memorable and successful Disney Guest experiences.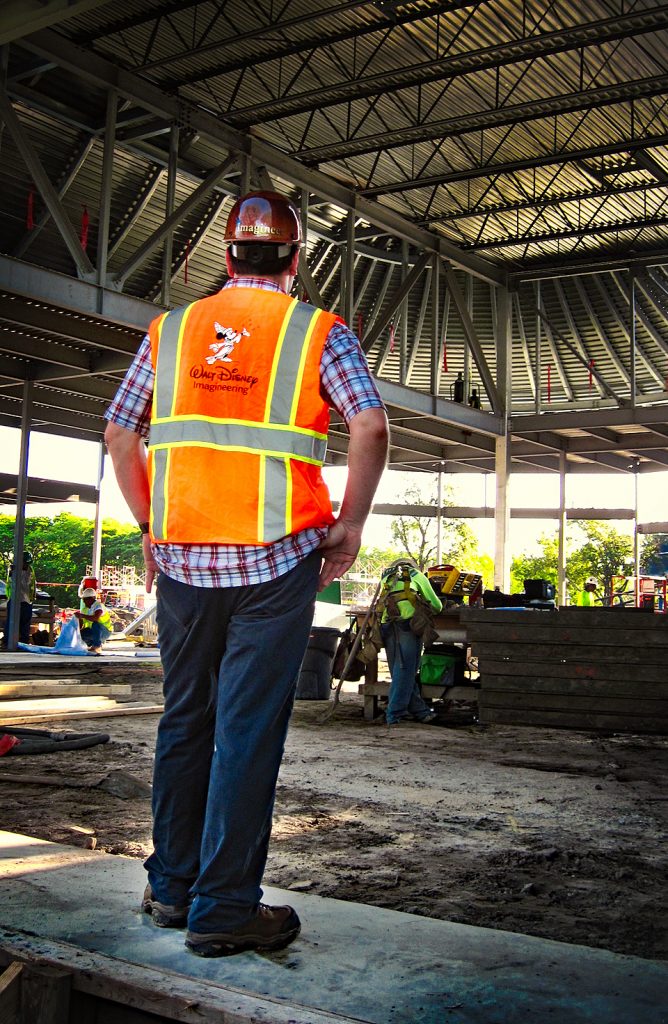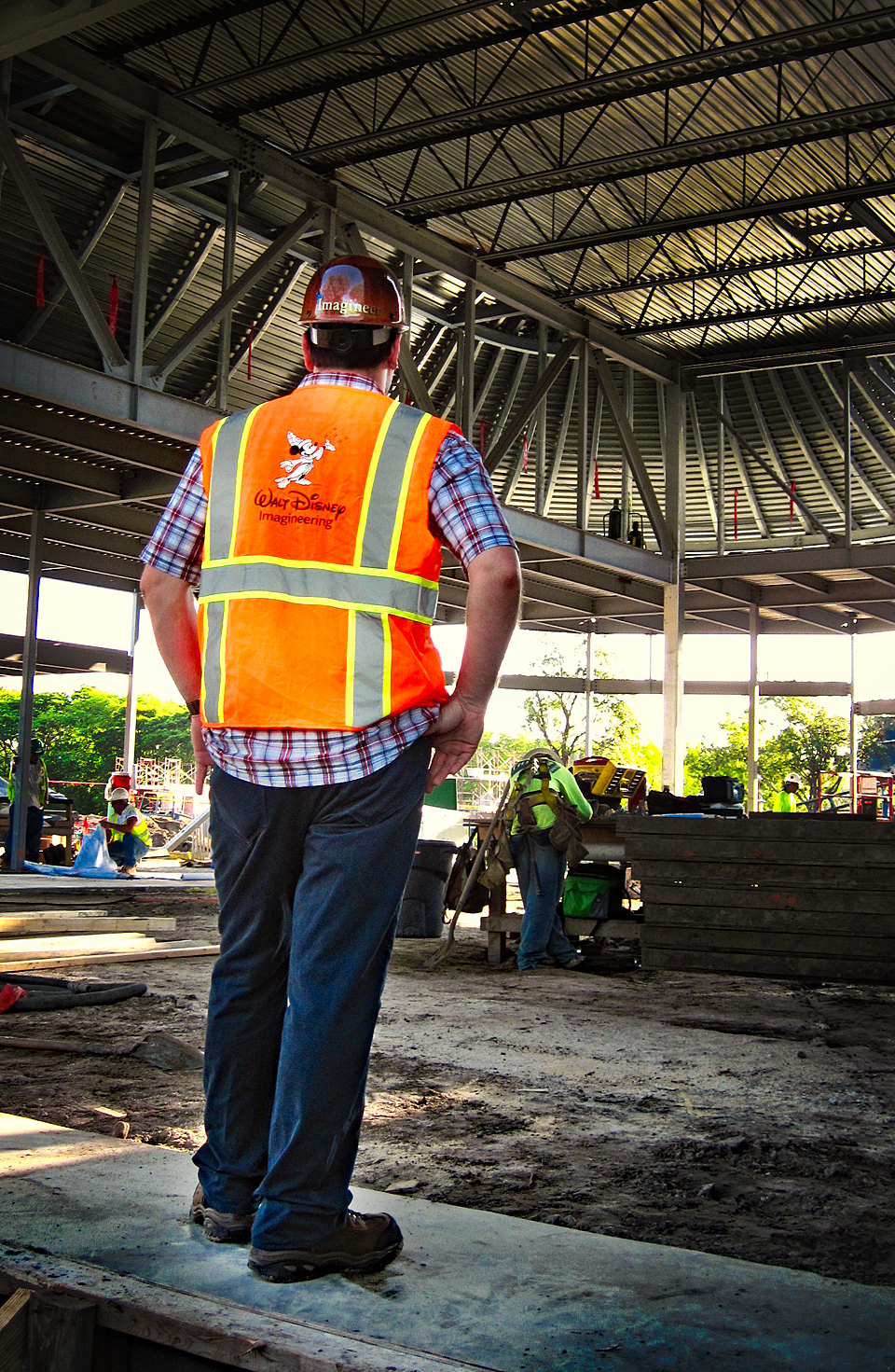 Speak With J. Daniel Jenkins About Imagineering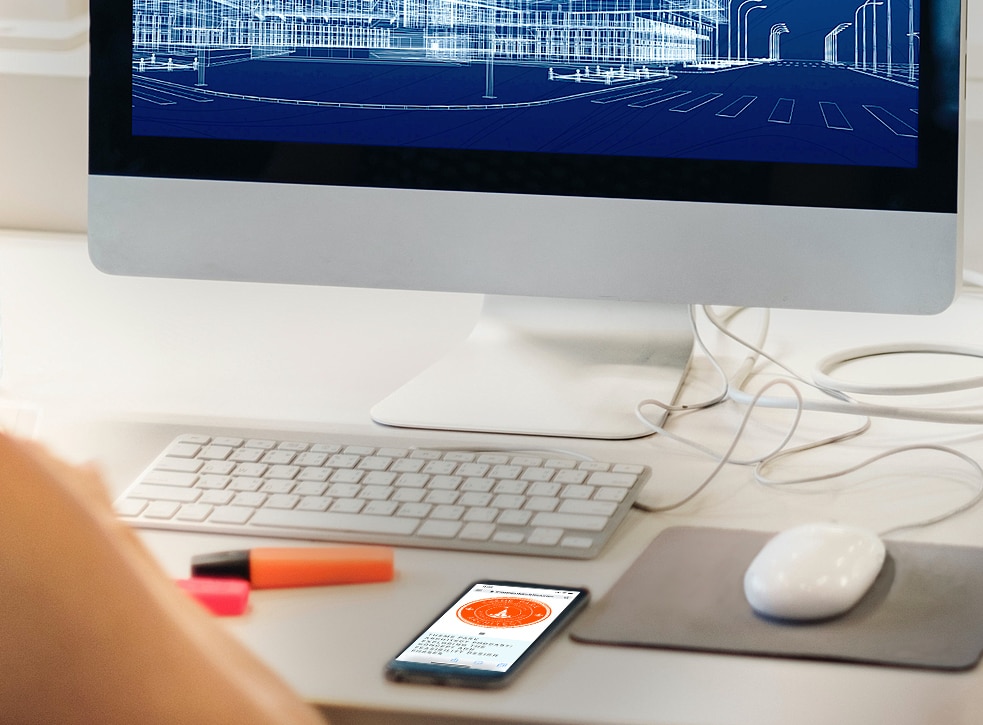 ✅ What else would you like to know about becoming a Walt Disney Imagineer? If you would like to have a 1 hour one-on-one conversation with Daniel Jenkins, a former Walt Disney Imagineer, click here to learn more!
Bring Your Passion
Another very important trait that all Disney Imagineers have is 'passion'. Passion for their respective craft, their respective role at WDI, and a personal wherewithal passion for the process it takes to not only become a Walt Disney Imagineer but the passion and drive one must have to sustain their position with WDI.
I believe people often mistake being a 'fan' of something (fanaticism) for true 'passion' for the same thing. There are millions of Disney and other theme park 'fans' around the world. There are truly few with the 'passion' and endurance it takes to actually design theme parks. I hear this a lot, from prospective Imagineers and individuals that want to get into the theme park design business. "I"m a fan of theme parks! I love them! I want to go to them everyday, that's why I want to be a Disney Imagineer." I've heard these words spoken many times. Then when they ask me what it's really like designing theme parks, I believe they begin to realize that experiencing theme parks as a Guest is vastly different than having the mental and physical endurance (fueled by a personal passion) it takes to actually design theme parks.
I am in no way trying to dismay anyone from becoming a theme park designer or a Walt Disney Imagineer. I'm merely pointing out the fact that people mislabel or confuse 'fanaticism' for 'passion'. What's the difference between these two you ask as it relates to theme park design?
In my opinion, a theme park 'fan' or 'fanatic' is someone that often presents a totally unbalanced viewpoint. They want to merely show up at the theme park, or when the new theme park project is already complete, and have no desire for a role in making or put in the hard work it takes to create said project. They often tend to lose focus on other issues about theme parks. They deliberately exaggerate or may tell false truths about theme parks, theme park projects, etc. in an effort to bring their own viewpoint across with greater authority. They also often ridicule or reject anyone who may feel differently about their viewpoint, who may also have an equally strong viewpoint.
A person with 'passion' about theme parks and theme park design is different than 'fanatics' because the person with true passion sees their love, devotion, and passion as part of a much larger plan; a much larger process; and a much greater and more focused devotion in which they know their individual skills and talent will be crucial in bringing a theme park or theme park project to fruition. They are in it for the long haul; through design, construction, and to enjoy upon completion. The passionate individual is informed and intelligent enough to have an opinion of their 'craft' based on fact and personal experience, but they are open to broader opinions and constructive criticism of their work or their tribal knowledge that – in the end – will make the theme park project design even better. The passionate theme park designer and Imagineer is devoted to potentially years of hard work and the long effort it takes to bring theme park project designs to fruition with little or maybe even no accolade at the finish line. The passionate individual is personally satisfied when the theme park project is complete and successful because they know their hard work and extended effort helped a broader collective of talented individuals complete the project.
The Reality of Being an Imagineer
Navigating the gauntlet and being selected to become a Disney Imagineer is a privilege, an honor, and a dream come true for most. Like many things, though, the reality of something often differs from those that have never actually walked in the shoes of an Imagineer.
It's also important to note that what I'm about to convey in no way degrades my Imagineering experience nor do I have any regrets of fulfilling a life goal and a childhood dream.
I believe it is important for people to understand the reality of working at Walt Disney Imagineering. Imagineers recognize there is a vast difference between them and a Disney super fan with an Annual Pass that claims to know everything about Disney theme parks.
I see this difference similar to a lion or elephant exhibit at a zoo. In this metaphor the Disney Guest is the zoo visitor and the Imagineers are personified by the lion or elephant in the exhibit. From the Guest's perspective, it appears as though they could almost reach out and touch the lions on the other side of the fence in the exhibit; it's as if the Guest is in the same physical space and environment as the elephant or lion and they see everything that is going on in that exhibit.
In reality, there is a deep and wide chasm between the Guests and the animals on display – an intended separation that keeps the two parties a set distance apart. Again, it's all about perspective from where one is standing.
Super fans may know a lot about the Disney theme parks, but one should remember everything they know is only what Disney, and the Imagineers for that matter, has allowed them to know. There are still many secrets and unique design processes about designing theme parks that only Imagineers and their vendors are privy.
Imagineers are bound by non-disclosure agreements they sign the first day of their employment to never reveal certain details and facts about how Disney actually designs and operates their theme parks even if they leave Walt Disney Imagineering.
The concept of a 9 AM to 5 PM day at Imagineering is rare. The perception from Disney Guests and fans is that Imagineers romp around the parks all day, riding attractions, having long lunches in onstage restaurants, etc.
The reality is much different. For Imagineers, if you're in or near a theme park – you're working. Since Imagineers are expected to be clandestine, unobtrusive, and hiding in plain sight when they are in the theme parks or on-stage, they are often limited in what they can do in their role during normal theme park operating hours.
So, what does a typical day for an Imagineer like? This depends greatly on one's role, their physical Imagineering office location around the world, where their project(s) are in their respective design or construction evolution, etc. Like many Imagineering roles, having a typical day is almost a misnomer since many days at work can vary greatly depending on the demands and requirements of the projects. 
Most days are filled with meetings, project site visits, meetings, and some more meetings in-between. Due to the large number of individuals required for new projects and the million plus number of decisions that need to made, a plethora of meetings will fill most of your day.
Being a successful and well-respected Imagineer requires a lot of hard work, long hours, focus, dedication, often personal sacrifice by not taking vacations, working Holiday's to catch up or get ahead, and the personal endurance to work on projects that can, in some instances, take up to a decade to bring to fruition.
The reality being conveyed is not to dissuade anyone from becoming an Imagineer. The point is twofold:
to convey the hard work, effort, and personal sacrifice that dedicated Imagineers provide to bring Disney's amazing immersive Guest experiences to fruition.
with all great positions and roles, comes great responsibility and accountability to meet deadlines and budgetary requirements.
Every Imagineer has a role on a project(s). It's important for those wanting to become a Disney Imagineer to have a a clear understanding of their talents, their dedication, their passion, and their unique subject matter expertise that can be critical to bringing projects to fruition.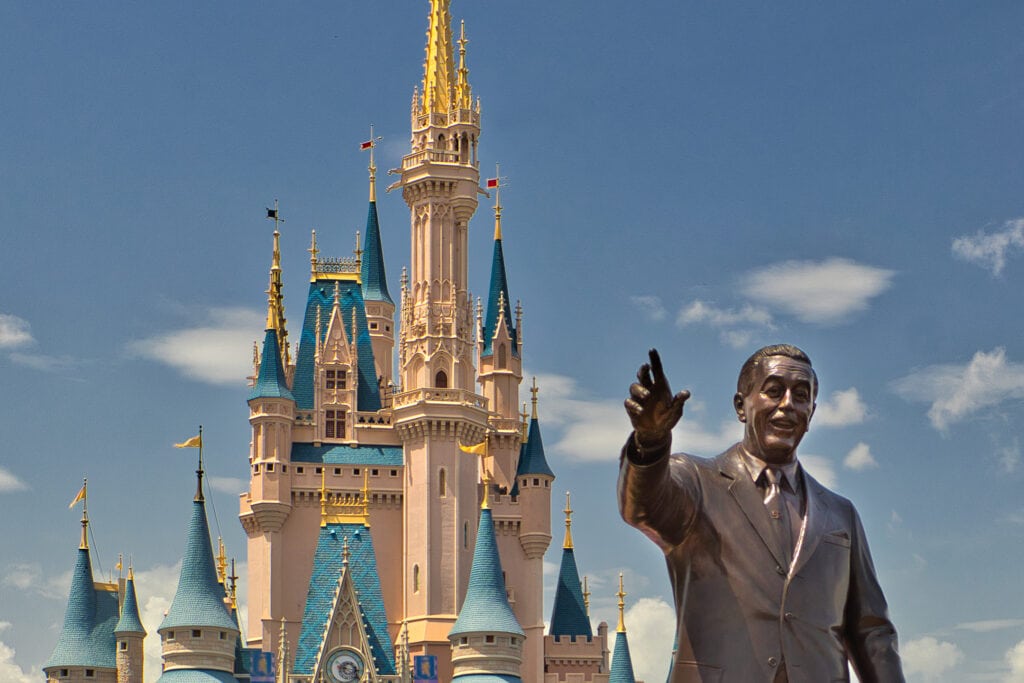 Resources to Assist in Becoming a Disney Imagineer
Below is a list of resources that one can utilize to assist them in either learning more about Walt Disney Imagineering (WDI) or search for open positions within the company.
The Walt Disney Company Career Website:
 https://jobs.disneycareers.com/
On the website type 'Walt Disney Imagineering' into the 'Keyword' search function. This will narrow down all open positions specific to WDI.
Themed Entertainment College and University Programs
Check out our article with links to the various colleges and universities in the U.S. that offer themed entertainment programs.
WDI Imaginations Website: 
https://disneyimaginations.com/
Imaginations is a design competition created and sponsored by Walt Disney Imagineering with the purpose of seeking out and nurturing the next generation of diverse Imagineers. Started in 1991 by Disney Legend and Imagineering executive Marty Sklar, the program has grown to include separate versions sponsored by Hong Kong Disneyland Resort and Shanghai Disney Resort. Throughout the years, hundreds of students from universities all across the United States have participated in this competition and had the opportunity to present their projects to Imagineering executives. Furthermore, many of them have become interns and fulfilled their dream of working alongside Imagineers and seeing their work installed at a Disney location.
Imaginations opens up the opportunity for students to showcase their skills and talents to Imagineering through a Disney related project. Provided with a project challenge, students and recent graduates work in teams to deliver a concept in a similar way to how Imagineers develop their blue-sky projects. In a matter of weeks, teams have to leverage their various artistic, technical and communication skills to prepare a submission that will appeal to judges whose backgrounds include a wide array of creative and technical disciplines. The top finalist teams win an all-expense-paid trip to Walt Disney Imagineering in California, where they present their projects to Imagineering executives and compete for awards.
Dining with an Imagineer:
The Hollywood Brown Derby:
https://disneyworld.disney.go.com/dining/hollywood-studios/dine-with-an-imagineer/
Citricos
https://disneyworld.disney.go.com/dining/grand-floridian-resort-and-spa/citricos-dine-with-an-imagineer/
Professional Internships/Co-ops:
https://jobs.disneycareers.com/professional-internships
Walt Disney Imagineering offers paid professional internship and co-op opportunities to students and recent graduates. Disney interns gain valuable experience and insight into our company by working alongside Imagineers on real project assignments and participating in professional and career development sessions. Disney internships will give you valuable on-the-job training while you work on challenging projects and present findings to our senior management team. You can participate in our paid internship opportunities if you're pursuing or have recently graduated with an undergraduate or graduate degree. Now is your chance to be mentored by the best in the business.